XVideoSharing: P2P mod
This mod enables integration with services
Peer5
and
StreamRoot
.
They let your site watchers use P2P streaming from players in their browsers. This will lower load on your servers significantly and improve video load time a lot.
You can set limits when to use P2P streaming and for what files. Cause P2P works fine only when video is hot and have many online users.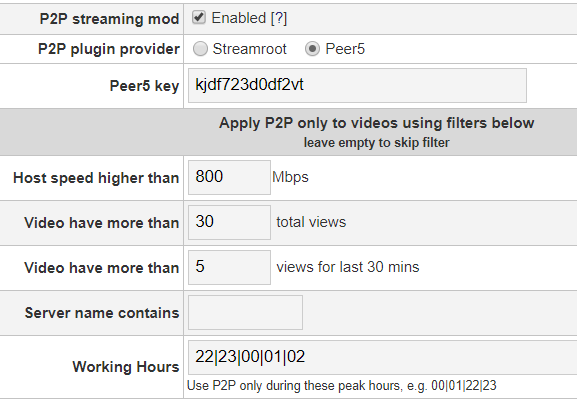 This mod is especially good with SSD mod, so when SSD servers are overloaded you can enable P2P peering as final measure to avoid network overload and let your users watch hot videos with ANY number of visitors.
Sample screenshots of Peer5 statistics: